Board of Directors | KENCANA AGRI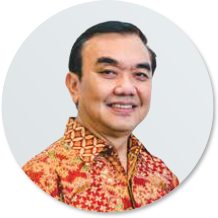 Mr. Henry Maknawi
Executive Chairman
Mr Henry Maknawi is responsible for the overall business strategies and policies of the Group. He has developed his expertise in business operations and development based on his knowledge and experience gained in the plantation industry over 20 years. In November 1994, he was conferred the Primaniyarta award for outstanding export from 1989 to 1993 by the late President Soeharto, the second President of the Republic of Indonesia who held office from 1967 to 1998. The Primaniyarta award is the highest award from the Indonesian Government issued by the Menteri Perdagangan Republik Indonesia (Trade Minister of the Republic of Indonesia) and National Agency for Export Development given to exporters at the national and provincial levels for their achievements in increasing non-oil and gas exports. He is also a director of PT Kencana Energi Lestari Tbk, a public listed company in Indonesia engaged in the renewable energy business.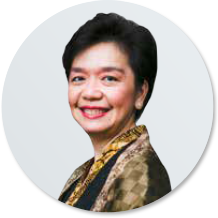 Ms. Ratna Maknawi
Executive Vice-Chairman
Ms Ratna Maknawi was appointed as the Group's Executive Vice-Chairman on 1 January 2018. Prior to this, she served as Deputy CEO, managing the Group's overall business operations and development from 2008 until end of 2017. She started as Finance Manager in 1993 and had played pivotal senior management roles in the growth and development of the Group's diverse businesses before advancing to her present position. Ms Ratna Maknawi graduated cum laude from the University of Wisconsin-Whitewater, USA with a Bachelor of Business Administration (Accounting major).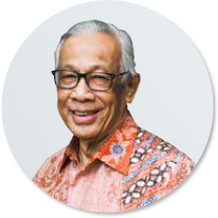 Tengku Alwin Aziz
Vice-Chairman and Independent Director
Tengku Alwin Aziz has been appointed as Vice-Chairman since 2008. He is also an Independent Commissioner of PT Baramulti Suksessarana Tbk, an Indonesian listed company in the coal mining business and was an Independent Commissioner of PT London Sumatra Indonesia Tbk, an Indonesian listed company in the palm oil and rubber plantation business from 2000 to 2015. He was appointed by the Indonesian authorities as an interim President Director of PT Bank Umum Nasional from 1998 to 1999 to oversee the structuring of the bank. Prior to this, he served as an Executive Director of Bank Dagang Negara from 1992 to 1997 and as President Commissioner of various finance companies (including subsidiaries of Bank Dagang Negara) from 1990 to 1998. He also held the post of Managing Director of Staco International Financial Ltd in Hong Kong from 1990 to 1992. He graduated in 1968 with an Economics degree majoring in Accountancy from Universitas Sumatera Utara, Medan.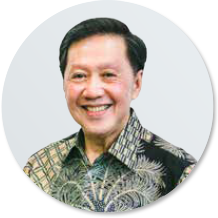 Mr. Soh Yew Hock
Lead Independent Director
Mr Soh Yew Hock has been appointed as Lead Independent Director and Chairman of the Audit and Risk Committee since 2008. He has extensive experience in commerce and industry and is presently also the Chairman of CK Tang Limited. Mr Soh has previously served as a director of several listed companies in Singapore and Malaysia and was CEO & Managing Director of Wearnes International (1994) Limited. He is a Fellow of the Institute of Singapore Chartered Accountants, Certified Practising Accountants (Australia), Association of Chartered Certified Accountants (UK), Chartered Institute of Marketing (UK) and Singapore Institute of Directors. He holds a Bachelor of Accountancy degree from the University of Singapore (now National University of Singapore) and is a graduate of the Chartered Institute of Marketing (UK) and the Advanced Management Program of Harvard Business School. Mr Soh was a past President of CPA (Australia) Singapore Division.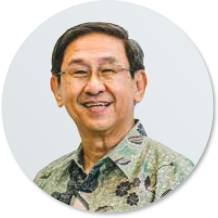 Mr. Sim Idrus Munandar
Independent Director
Mr Sim Idrus Munandar has been appointed as Independent Director since 2010. He is also an Independent Director of Samko Timber Limited since December 2007. He is also is a member of the board of commissioners and a member of the audit committee of PT Kencana Energi Lestari Tbk, a public listed company in Indonesia engaged in the renewable energy business. From August 2011 to April 2015, he was an Independent Commissioner of PT BCA Finance and prior to 2005 he was the President Director of PT. Bina Danatama Finance Tbk, public listed companies in Indonesia engaged in the financing business. Mr Sim obtained a Bachelor Degree in Economics in 1981 from the University of Indonesia.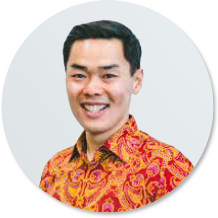 Mr. Darwin Indigo
Non-Executive and Non-Independent Director
Mr Darwin Indigo has been appointed as Non-Executive Director since 2013. He is currently the Country Head – Indonesia of Wilmar International Limited. Mr Darwin graduated from Curtin University with a Bachelor of Commerce (Finance) degree in 2002 and was on the Vice Chancellor's list. He also holds a Master of Business Administration degree from the University of Technology, Sydney.