Key Management Team |KENCANA AGRI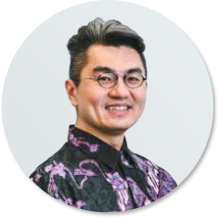 Mr. Albert Maknawi
Chief Executive Officer
Mr Albert Maknawi was appointed as CEO with effect from 2018. He first joined the Group in 2004, as Technical Manager of PT Sawindo Kencana and was in charge of managing daily operations of mills and purchasing of plant and equipment. Since 2005, he has been a director of PT Listrindo Kencana and is responsible for the development and construction of our renewable biomass power plant operations. He has been a director of PT Belitung Energy since 2006, where he is the founder and project leader responsible for the construction of our Belitung power plant. He is also the president commissioner of PT Kencana Energi Lestari, Tbk., a public listed company in Indonesia engaged in the renewable energy business. Mr Albert Maknawi graduated in 2004 from the University of Melbourne, Australia with a Bachelor of Engineering (Honours) and a Bachelor of Commerce.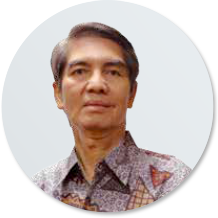 Mr. Tonny Hermawan
Chief Operating Officer
Mr. Tonny Hermawan joined our Group in July 2019 as Chief Operating Officer, and is responsible for the Group's operations both in mills and estates. His career started in Federal Motor (now PT. Astra Honda Motor), and it was a career that spans from 1982 to 2000. His last position in PT. Federal Motor was as Production Director. In the year 2000 he would then move to PT Astra Agro Lestari Tbk and worked there until 2011. He was appointed as Operating Director and later on as Vice President Director, before stepping down, nonetheless still continued to act as an Advisor until 2012. He was also an Advisor for Amara Group oil palm plantation (2011 – 2016) and CT Agro Group (2011 – 2017). He is also currently the Independent Commissioner for PT Kirana Megatara Tbk since 2017. Mr Tonny Hermawan graduated from Institut Teknologi Bandung University with a Bachelor of Mechanical Engineering in 1982.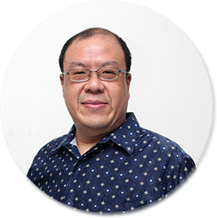 Mr. Adalin Ali
Chief Financial Officer
Mr. Adalin Ali joined our Group in July 2020 as Chief Financial Officer, and is responsible for managing the Group's finances. His career started in public accountant firm Baker Tilly Indonesia. He later joined Darmex Plantation, oil palm plantation group as Group Manager in Financial Administration. He was Financial Controller and subsequently Deputy Managing Director for Sumatera Region of PT Sampoerna Agro, Tbk (IDX:SGRO) from 2006 to 2012. He joined Delta Plantation Group as Chief Financial Officer from year 2012 to 2018 and then started his career as an independent consultant.
Mr. Adalin Ali obtained a Master of Commerce in Information System from Curtin University of Technology, a Master of Management from Bina Nusantara University, and a Bachelor of Science in Accounting from Tarumanagara University. He is also a Chartered Accountant.